Goldenflow Studios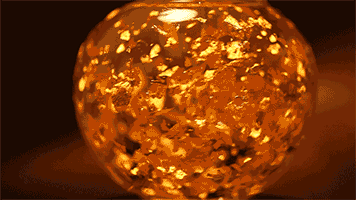 The nation's #1 leading manufacturer of
23k gold, hand blown snowdomes.
Whether you're looking for our Goldenflow line of 23k gold snowdomes, our custom color pendant lights, a 2,000+ pound glass chunk installation or our Latest line Dangerous Lighting, there's a page here for you. Maybe you're curious about the strange history of Goldenflow and those crazy kids behind the phenomenon? If so, there's a page here for that as well.
Though we're primarily a wholesale production shop, we do open to the public:
a) during NE Minneapolis' annual spring Art-A-Whirl, and
b) every fall on Saturday afternoons, Thanksgiving through Christmas.
Of course this doesn't limit people from coming by the studio at other times, but you might want to call first (612-623-4223), just to make sure I'm actually in the shop when you want to come by.
Thanks for visiting, look around, and be sure to get a souvenir before leaving.