Dangerous Lighting
Supplying the world with cutting edge glass lighting applications and installations
Calhoun Square Chandelier
Read more about the installation here (page 7).
More Dangerous Lighting
---
What is this thing?
Why, it's a giant Glass Chunk Chandelier, of course. Actually, it's five different chandeliers created for the recently expanded, and extremely prestigious, Walker Art Center in Minneapolis, MN. Constructed with more than 1,000 raw glass chunks ranging in weight from two to eight pounds a piece, they hang as a permanent installation.
Want [a smaller] one for your home? Designing a commercial building and you'd like to add some public art with a WOW factor? I can go large or small. Just give me a call at 800 432-3569 or goldenflowstudios@gmail.com.
---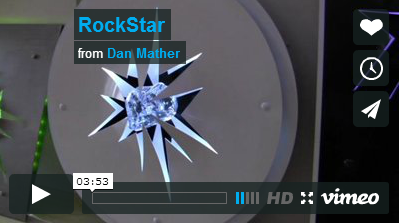 RockStar
"The new RockStar light sconces with color changing effects."
Even more Dangerous Lighting coming soon!